We are excited to announce our first two PIOUS scholarship recipients. They will each receive a tuition-free Master of Arts in Islamic Studies plus a monthly stipend to help with expenses. The winners are Nazish Mithaiwala of Silver Springs MD and Michael Wolfender of Allen TX.
Nazish Mithaiwala was born and raised in Atlanta, GA. She holds a BA in History, a minor in Religious Studies, and a J.D. She spends much of her day homeschooling her two children. In 2013, she traveled to Egypt to study the Arabic language and has continued in some capacity for the past nine years. She is a student at Al Azhar University.
"I'm honored and grateful to have this opportunity. The Islamic Seminary of America will allow me to supplement my traditional training with a western variety of critical thinking. I hope that TISA will offer practical training that will allow theory to become transformative for myself and my community."
– Nazish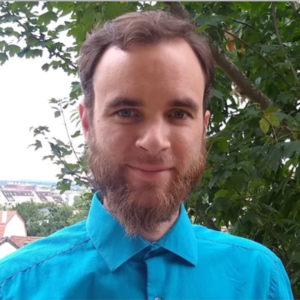 Michael Wolfender
Allen, TX
Michael Wolfender is the Quran department Chair of Good Tree Academy. He is passionate about Quran learning and teaching.
"I want every Muslim youth in the west to develop a bond with Allah's message and have access to all the resources they need to increase their relationship with the Quran in the way and at the level best suited for them. I need to be well-rounded in my knowledge of the religion and well connected to our contemporary scholars to guide me. I need The Islamic Seminary of America to help me be the best leader for my students, to shape my character and ethics to emulate the noble messenger of Allah to the best of my ability." – Michael