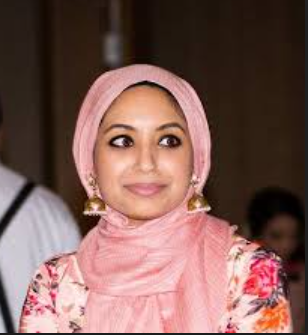 Shamaila Usmani has spent the last 10 years in roles related to research, international health, and humanitarian relief with the sole purpose of courageously working towards a more equitable and just world for all. She currently is the Executive Director of US India Policy Institute (USIPI), a community-supported think-tank that envisions an India where everyone – especially the most marginalized minority communities – has equal access to freedom, justice, and opportunity without prejudice. In one of her most recent roles, she worked in partnerships and fundraising at Alight (formerly known as the American Refugee Committee). Here, she co-led emergency responses in Cox's Bazar, Kenya, and Rwanda as well as cultivated value-based partnerships with US-based diaspora organizations to build equitable solutions together. She also supported Alight's Compassionate Care initiative which sought to recenter compassion amongst frontline humanitarian aid workers through human-centered design.
Before joining Alight, Shamaila spent three years at the London School of Hygiene and Tropical Medicine (LSHTM) as a Research Fellow. She traveled globally on the behalf of the Mental Health Innovation Network – a collaborative effort by LSHTM, WHO, and Grand Challenges Canada – advocating for systems level change for global mental health. A second-generation Indian-American Muslim, Shamaila is fiercely passionate about creating inclusive, intentional, and creative spaces and programs that allow people to whole-heartedly step into their limitless potential. In line with her faith, she believes the road to meaningful change starts within ourselves.
Linkedin: https://www.linkedin.com/in/shamailausmani/
HER MISSION STATEMENT:
When I dream about who I want to be as a leader in the community, I automatically think of the exemplary faith-led role models from over the centuries and the impact they have left behind. From the Sahabas to the Islamic Golden Age polymaths to the Mujaddids to numerous Civil Rights leaders, it seems like they all knew and unapologetically lived their unique purpose for existence. Their servant-oriented alignment for the sake of Him allowed them to leave a long-lasting impactful legacy. My personal mission is to continuously engage in radical self-accountability and deep "inner work" to intuitively lead my organization and community with spiritually-centered confidence. I believe my unique role is to serve the most marginalized – be it in my own backyard or around the world – with courage, intentionality, and ihsan.
How does the TISA and the VLA help you achieve your mission?
The TISA Rabata Leadership Award gave me the opportunity to immerse myself in a weekend-long workshop with fellow like-hearted leaders determined to make the Muslim American community (and beyond) a better place for ALL individuals. We had courageous conversations, learned important leadership lessons from esteemed teachers, built personal connections and left with many more tools in our toolkit – theoretical and practical – to walk the path of a God-conscious leader. The SMART goals-oriented intention-based professional plan, which I developed with support from Professors Jones and McGee, undoubtedly set me up for success, alhamdulillah. I've managed to commit to leadership coaching (complete with a regular muhasaba and journaling practice), build my impromptu speaking skills set as well as identify and nurture my personal shura/advisory board – all in the span of six months!